Before we talk about running an offer with Taboola, first we need to know a little bit about Tabbola.
Taboola is a globe's leading content discovery software that acts as a link between users and similar slideshows, articles, or videos.
These contents emanate both from within and outside the website.
Taboola forecasts the interests of a website visitor and provides sponsored content that may arouse the interest of the reader.
What Taboola is
Taboola is a content marketing and content discovery platform for advertisers and publishers.
It provides users with the services and tools to increase their audience reach, improve brand awareness, start campaigns, produce quality leads, and make money from contents.
Contents from the stable of Taboola are insightful and appealing.
Also, its links are always added at the end of the page with appealing captions.
Users employ the use of the Taboola software to enhance their customer base and send traffic to their website.
Through this medium, engagement of customers is natural and provides them the opportunity to know more about affiliates' products and services.
Through a mathematical predictive engine that was created in less than four years.
It is developed to forecast videos or contents people would be interested in even before showing their enthusiasm for them.
Thats enough talk about Taboola.
Now let's talk why you should join Taboola and how to join them?
Why Affiliates should Consider Joining Taboola
Taboola catches the attention of people that might be interested in your contents and makes them aware of your website.
It is made possible through use of interesting and engaging contents.
This content is featured on various websites to engage their potential customers over the globe.
There is a laid-down process to it. A potential client is first afforded the opportunity to increase brand awareness of one's organization.
This is made possible with appealing content that resonates with the reader's interests and expectations.
As the reader's enthusiasm is building up, , Taboola retargets the reader out of its website and redirects to the affiliates' website.
Taboola initiates targeted recommendations in certain systematic ads on various popular media outlets.
The operations have been made very easy and simple to start and stop campaigns when an affiliate sees the need to.
It is often employed to get a complete transparency into the campaign performance and tweak targeting options and CPC.
Also, you also employ Taboola to assist people learn more about you when they stumble on your services on different media outlets.
After this has been done, it targets them again to various popular social media platform.
Taboola is quite popular for its ability to spread brand awareness across all platforms and amass a large share in target market as in the shortest time possible.
How to Sign Up for Taboola
Follow these steps to know how to sign up on Taboola website.
Log on to the sign up page here. After doing so, input your account details. They include:
Work email
First and last name
Country
Website (If you don't have a website, click on the option below the box.)
Company name (this is optional). If you input a company name, you'd have to choose your company size
Company type. The options available include brand, local business, agency (media/digital/marketing), and other.
Next, click on 'Let's Get Started'
Use the self-service option to finish setting up your account.
It is important to know that some regions do not have the self-service option. Panic not, a Taboola representative will contact you via mail.
Now let's get started with how we can actually run an Clickbank offer using Taboola
There is few steps involve in this.
STEP 1: CHOOSING AN OFFER IN CLICKBANK
First you have to go Clickbank and sign up into it.
Its very easy as there is no additional screening process which is required.
Once you done with that, you can login into Clickbank and go to the marketplace section.
Here you can actually see the niches and subniches you can use the offer from.
Make sure you know the trends of Taboola and which vertical is working there before choosing an offer here.
I would also consider checking out Clickbank Gravity before choosing an offer.
And if you want to make your life much more easier in this process, you can opt into Spytools.
The best spytool that I would recommend is Anstrex.
You can get the best running offers which is running in both Clickbank and Taboola without breaking a sweat.
Step 2: BUILDING LANDING PAGE ( OPTIONAL)
First of all, keep in mind that its not to actually an requirement to have a landing page for native ads.
However, we highly recommend it to increase CTR as well as your conversion rate.
The most important reason to have a landing page is to warm up your audience before they reach their offer page.
The best landing page software that I would recommend is Landerize.
This is a landing page builder created specifically for affiliate marketer and affiliate pages.
You can straight away upload your affiliate page to Amazon S3 which will make you landing page to load pretty fast and therefore increase your CTR RATE.
STEP 3 : TRACKING SOFTWARE
Keep in mind that without data, your campaign is probably superb useless as you cant even optimize it properly.
You can always depend on the platform's statistics but trust me when I say it wont be sufficient to actually optimize your campaign.
This is the major reason why you should actually have an external tracker to collect all these data and optimize it later.
The best software that I would recommend is Voluum.
I am not going to talk about the pros and cons about Voluum here and promote it but you can do your own homework on this.
But trust me when I say that Voluum is defiantely one of the best external tracking software out there.
So you have to set up you campaign with Voluum .
You can watch Voluum Tutorial on this and even consult their support team( they are super helpful btw).
Once we are done with step 3, its time to go to the final step.
STEP 4 : BUILDING A CAMPAIGN IN TABOOLA
First follow the above procedure to get access into Taboola, then you can start building the campaign
Let;s begin.
You will automatically lead to this page to build your first campaign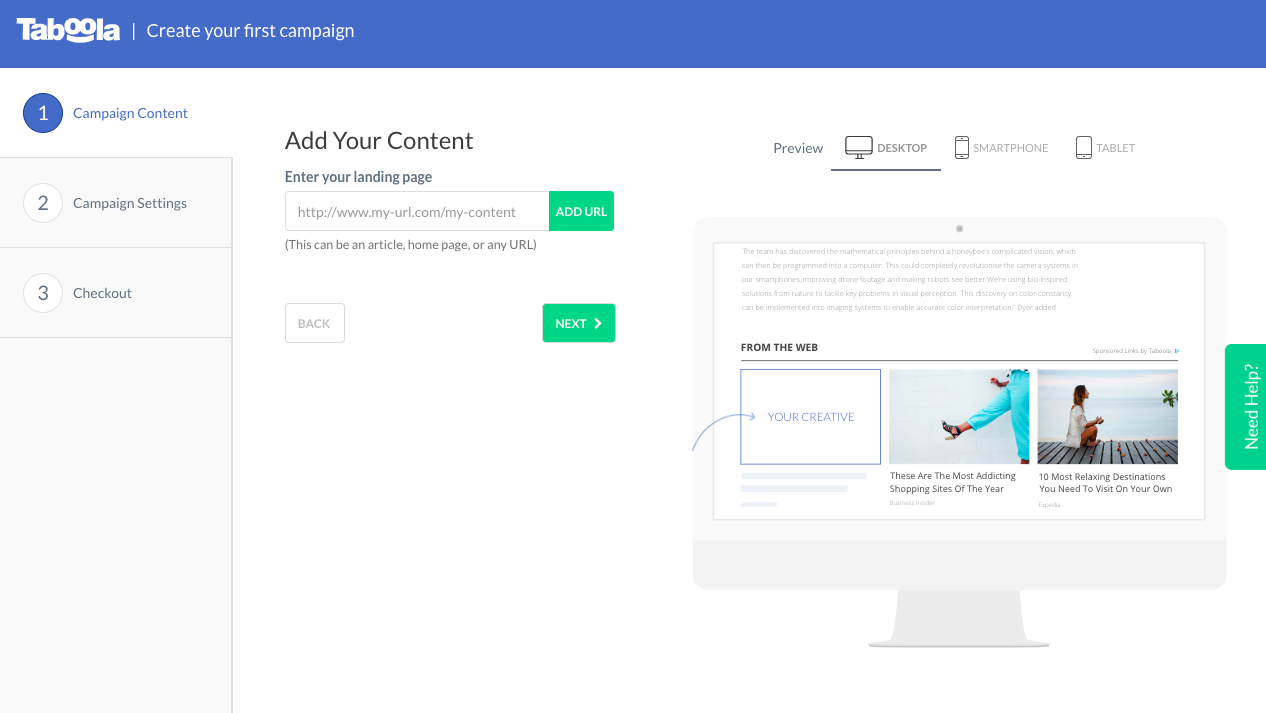 Over here, you have your put your affiliate link( Voluum Url ) and get the whole process started
Adding creatives
Unlike most of the ad network where you have to build your creatives at the final stage of the campaign,Taboola offers you to enter branding text, title, target URL, and add images on the first step.
Title
You will have around 60 words to play.
If you are using Anstrex, you can just copy paste( or tinker a little ) the titles from the already working ads.
The main key point is to make sure that all the beginning of your words should have a Capitilize alphabet.
There is also few others like using emotional( I love the guilt emotion) words.
Just think from the preservative of the audience and let your creativity flow.
Creatives
Keep in mind that this is actually the first thing and might be the last thing your audience see.
The point here is to catch the audience with the image.
Try not to have wordings in the image and only a real high quality image.
Also keep in mind that Taboola actually provides insights on the best performing images that was in successful campaign.
Make sure to utilize this features.
Another major point is to have atleast 7 to 10 creatives per campaign so that you can test out as many as creatives as possible.
Objective
This is the thing that you have to choose from
Lead Generation
Online Purchases
Brand Awareness
Web Engagement
Mobile App Installs
Mostly it will be web engagement(especially if you are using a landing page) but it can also vary according to the campaign.
Targeting
At first, you will only have 2 targeting options which is by county and by device type.
Once you have completed other details like billing and all, you will be provided with many more options like Campaign Clickers, My Audiences, Lookalike Audiences, and Marketplace Audiences.
This is what all the options means
Campaign Clickers :retarget people who have clicked through your ads from other campaigns within a specific timeframe.
My Audiences – this targeting option allows you to retarget your website visitors after you set up Taboola pixel.
Lookalike targeting : target new people likely to be interested in your business because they resemble your clients.
Marketplace Audiences: provides audience targeting options based on your audience's interests, behavior, demographics, and buying intent.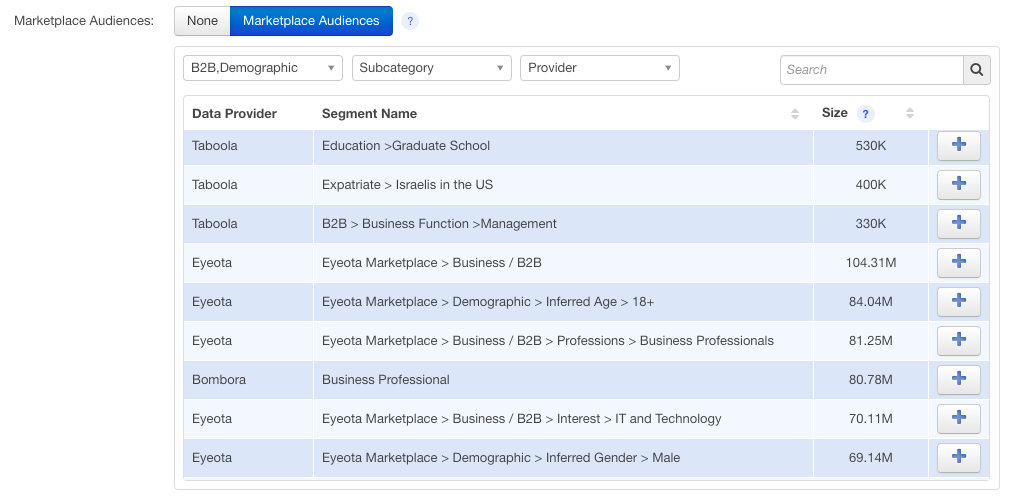 Campaign scheduling
Just like all other networks, Taboola allows you to actually schedule your campaign.
Personally, I dont usually schedule my campaign during testing phase and only do this when I am optimizing.
This chart is actually provide by Taboola where you see how users' behavior differs depending on the day of the week: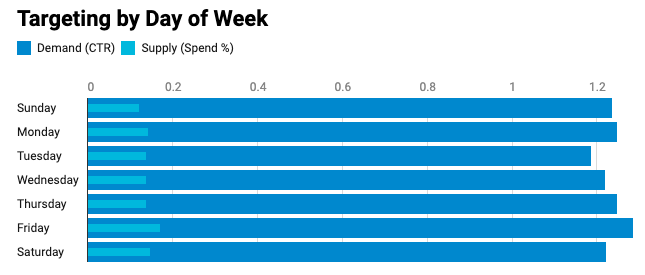 However, keep in mind that your testing date are the actual data and the only ones you can actually depend on properly.
That's the main reason on testing a campaign in the first place/
Bidding strategy & budget
There is two type of bidding which you can choose in Taboola.
Fixed Bid and Smart Bid.
Most of the network actually provides the fixed bid.
So lets just talk about Smart Bid which is the Taboola's highlight.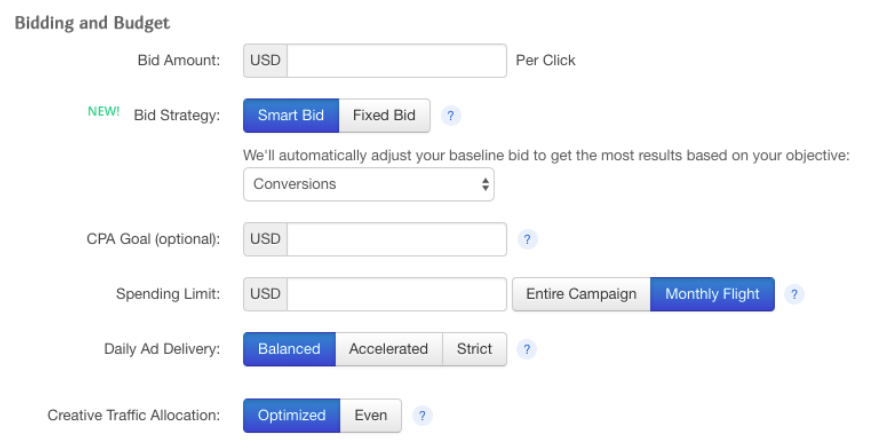 Smart Bid is the bidding strategy that lets you maximize conversions based on your marketing objective.
Once you decide on your baseline campaign bid, Smart bid optimizes bids using historic data to evaluate how likely specific impressions are to capture conversions.
If you leverage Smart Bid strategy, the platform will keep A/B testing and comparing the automated bidding strategy with the fixed bidding strategy in real time.
Smart Bid will only be utilized if it outperforms Fixed Bid.
Once you have done all this, you have successfully created a Taboola Campaign using ClickBank Offer.
Conclusion
Always remember that the key to success when it comes to media buying is consistency, discipline and proper management of cashflow.
If you can manage all this three features properly, you will be in you road to success already.
Another main point and also the golden point of media buying is TESTING!!!!
TEST TEST TEST.
Remember that if you can test 100 campaign, you will be able to find 10 winning campaigns.
Don't worry about the money you spent on testing as your winning campaign will return all the money in double even triple( sometimes even 10x).
So I wish you all the best and keep rocking !